Chart and FuelCell Energy sign MoU based on hydrogen technology development and decarbonisation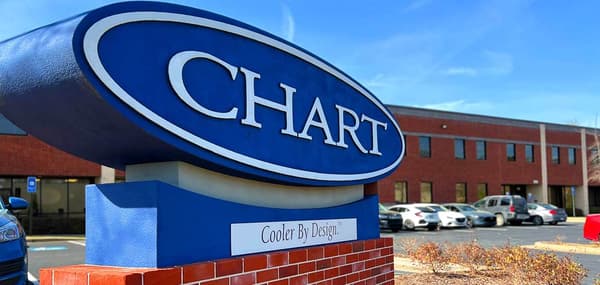 Chart and FuelCell Electrical power indication MoU based on hydrogen technology enhancement and decarbonisation
FuelCell Vitality and Chart Industries have signed a Memorandum of Understanding (MoU) to collaborate on decarbonisation and hydrogen technologies.
Underneath the MoU, the two companies will develop prospects to merge complementary strengths in offering dependable and successful carbon dioxide (CO2) seize for use or sequestration, and technology and storage of gaseous or liquefied hydrogen.
FuelCell Electricity will carry its expertise in producing two large-temperature electrochemical fuel mobile energy platforms for decarbonising power and manufacturing hydrogen.
Chart will utilise its experience in the manufacturing of remarkably engineered products in the Nexus of Cleanse, which include CO2 and hydrogen compression and liquefaction, and tools for the full provide chains of both molecules.
Jason Few, CEO of FuelCell Strength, stated, "We think the mixture of Chart and FuelCell Vitality know-how will holistically tackle customer requirements for hydrogen and CO2 liquefaction, compression, storage, beverage-grade CO2, and transportation.
"For case in point, in the food items and beverage field exactly where accessibility to beverage-quality CO2 is essential for functions but typically in small supply, we consider our merged strengths will aid the sector with steady pricing, availability and excellent."
Jillian Evanko, CEO of Chart Industries, added, "FuelCell Energy's technology energy in hydrogen manufacturing and carbon seize is not only a essential option in the market but also aligned with the values and sustainability goals we keep at Chart.
"There is a robust chance to collaborate on our technologies whilst assisting buyers to effect how carbon dioxide is utilized, stored, or sequestered and enabling the protected and reliable distribution and use of hydrogen, a vital gas for the vitality transition."
Newsletters
H2 Watch understands just how a great deal hydrogen information there is to retain on best of. Hold up to date on the latest developments across the business with our everyday newsletter that will give you the prime five stories of the day, straight to your inbox.
Don't forget we also have our weekly publication which incorporates a round-up of the earlier 7 days' hydrogen highlights, which includes not only information but also interviews, capabilities and examination.
Indicator up for our newsletters.